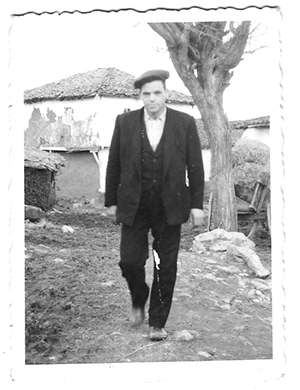 Matlı Group of Companies' passion for agriculture and animal husbandry, which has been going on over half a century, began in 1965 when Ömer Matlı started his business by trading onions in the Karacabey district of Bursa. In the early 1970s, Ömer Matlı switched to animal trade and dairy farming in parallel, and with the commercial reputation and accumulated capital brought by his success in these businesses, he entered the paddy business and stepped into industrialism with the paddy factory he established in 1982. In 1986, he decided to produce animal feed. This investment decision was realised in 1988 with the production of 10 tons of dairy and beef cattle feed per hour at the factory in Karacabey. In addition to this factory, the region's first modern corn-drying facility was added in 1992. In 1995, Özer and Önder Matlı, who took over the flag with the death of Ömer Matlı, continued the company's investment activities without slowing down.
Today, Matlı, which ranks first in feed production in Turkey and is Turkey's largest egg producer with a total daily production capacity of 5.5 million eggs in its facilities in Karacabey and Akhisar, has been in the retail sector since 2010. In 2022, Matlı joined the group and continued its growth in the retail sector with milk and dairy products produced in Yörsan facilities in Susurluk, one of Turkey's top 5 production facilities with a daily raw milk processing capacity of 1,500 tons.
In 2023, with Keskinoğlu joining the group, Matlı entered the white meat sector and became Turkey's first and one of the biggest fully integrated poultry producer in its facilities in Akhisar; Keskinoğlu delivers chicken meat, table eggs, pasteurised eggs, pasteurised eggs, viol and further processed products to all four corners of the world.
With a daily processing capacity of 400 thousand pieces of chicken meat, Keskinoğlu produces 95 million broiler chickens and raises 2.5 million pullets annually. Keskinoğlu, which has an annual production capacity of 30 thousand tons in its advanced processing facility, also offers pasteurised eggs, which it processes in fully automatic machines, to the market as white, yellow and whole upon request.
Matlı aims to be consumers' first choice in meeting their protein needs with its high nutritional value milk, egg and chicken meat products produced in its companies.
Operating in 7 regions of our country with 19 companies in 9 sectors, 11 brands, 2 R&D Centers, more than 10 thousand suppliers, more than 5 thousand employees and nearly 1000 dealers in 81 provinces, Matlı ranks 156th in the list of Turkey's Top 500 Industrial Enterprises of Istanbul Chamber of Industry with Proyem company in feed production. Keskinoğlu company is also ranked 207th in the same list. Matlı, which made its last investment in Diyarbakır for feed production, is preparing to open its 10th feed factory in Niğde. Thanks to the 15.2 MW solar energy systems (SPP) installed at its facilities, it generates 25,320,893 kWh of energy annually and meets 20% of its energy needs with clean energy.
Matlı Agricultural Products Licensed Warehousing Inc. operates as the 6th largest company in Turkey with its structure that enables authorised classifiers to determine the classes and grades of the products produced by farmers. With a total storage capacity of 404 thousand tons in 6 regions, the company actively serves with a license capacity of 40 thousand tons in Bursa-Karacabey, 60 thousand tons in Konya-Selçuklu, 22 thousand tons in Gaziantep-Sehitkamil, 28 thousand tons in Tekirdağ-Çorlu, 14 thousand tons in Manisa-T Turgutlu and 40 thousand tons in Ankara-Polatlı. The company continues to grow with a capacity increase of 50 thousand tons in Bursa-Karacabey, 50 thousand tons in Diyarbakır-Eğil, 50 thousand tons in İzmir-Aliağa and 50 thousand tons in Samsun-Tekkeköy.
Matlı, which also incorporates one of the largest integrated breeding enterprises in Turkey, carries out conscious animal husbandry practices for quality milk and dairy products at its breeding farm in Bandırma, which has a capacity of 30 thousand heads of fattening cattle, and its thousand-head dairy farm in Yenişehir. Since 2006, Ömer Matlı Academy has been conducting research and training activities in animal care, nutrition and health for efficient milk production. As of 2023, Matlı Süt starts new product development activities at the R&D Center established within Matlı Süt.
Bağyurdu Fruit and Agricultural Products Company uses good agricultural practices to produce grapes, plums and cherries to develop export-oriented products. Agroglobal Tarım Ürünleri Dış Ticaret A.Ş. carries out Matlı's domestic and international commercial operations for the supply of timely and standard products and produces fertilisers, seeds and complementary feeds for breeders. It produces cat and dog food for pets from raw materials directly from the manufacturer and is sure of its quality.
In addition to its logistics and cold storage investments to ensure timely and quality product deliveries from producers to suppliers, Yeşil-Beyaz manages operations that will reduce the costs of producers and suppliers with its Yeşil-Beyaz fuel facility in Konya. With its investment in İzmir Aliağa Bağyurdu OIZ, it also carries out infrastructure works in the industry field.
Matlı, which has been operating in the field of agriculture and animal husbandry for nearly 60 years, continues its "Shoulder to Shoulder with Women Producers" project, which was launched in 2022 to support women to participate more in economic life and to be successful in their initiatives. Matlı, who shares his experiences with women producers to ensure quality and efficiency at the source of milk, supports women entrepreneurs with machinery-equipment support and training.
Another project that will support the construction of a more conscious generation in agriculture and animal husbandry is being carried out with Hamidiye Vocational and Technical Anatolian High School, which was opened on March 21, 1891, with the name "Hamidiye Agricultural School". Within the scope of the protocol, students are provided with internships, scholarships, technical trips, training and employment opportunities.