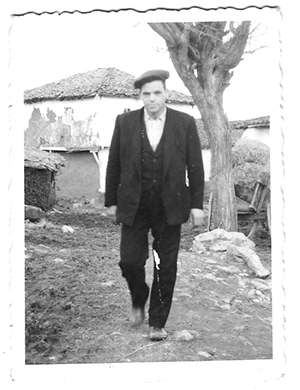 Turkey's feeder Matli is on its' way to be the food group that meets Turkey's need for protein. By starting the production of also the white meat, red meat and milk and dairy products in the medium term, Matli will become a food group supplying Turkey's need for protein. Matli Food Group will feed both animals and humans and become the strongest link of the food chain in Turkey. Matli is a food group aiming to meet Turkey's need for protein.
Founder of Matli Food Group, Omer Matli has begun his business life in 1965 doing onion trade in Karacabey district of Bursa. Switching to animal trading and dairy farming in parallel to this by the beginning of 1970s, Omer Matli, with the commercial credit and reputation he attained from these businesses, has started paddy business and put a step from trade to industry with the paddy factory he founded in 1980. Omer Matli has decided to produce stock feeds in 1986. This investment decision has become concrete with the first cattle feed produced in 1988. 10 tons of milk and cattle feed per hour was being produced in the factory in Karacabey. The target group was at first the dairy and feeder cattle breeders in Karacabey, Mustafakemalpasa, Bandirma and near. In 1992, a corn drying facility has been added to this first factory. Matli Food Group has stepped into a brand new sector in 2010 and begun egg production.
Turkey's 91st greatest industrial enterprise Matli Food Group is still carrying on its' activities on feed production, food production, whole soy production, corn drying and raw material trading. Matli Group's parent company Proyem Inc. takes the 91st place in Permanent and subcontracted, about 1.000 people are employed in Matli Food Group. With its' dealer network of over 500 in 81 provinces of Turkey, the company is also trading with nearly 3 thousand suppliers.
Matli Food Group has achieved a turnover of 2,4 billion TL in 2019. This means an increase of 28 percent compared to 2018 and within it feed is taking the first place with 2 billion TL which's followed by commercial product trading with 220 million TL, egg production with 174 million TL and milk production with 5,9 million TL. The feed producer of Turkey, Matli Food Group, with its' feed brands Proyem, Bilgi Feed, Kabul Feed, is producing cattle, ovine and poultry feeds in its' facilities located in Konya, Corlu (Tekirdag), Turgutlu (Manisa), Samsun, Gaziantep, Burdur and Polatli (Ankara) as well as Karacabey.
Group's yearly feed production capacity has reached a total of 2 million 880 thousand tons in eight facilities. Matli Food Group is making an almost person-specific production in feed sector. The feed production is made according to the breeder's roughage resources, animal raising habits and properties and regional feeding characteristics. This is an approach introduced to this sector by Matli Food Group. Special feeds that enhances the milk productivity and fertility, are the products offered to this sector by Matli Food Group.
As of by the year 2014, Matli Food Group has become active began to market its' products all at once in six geographical regions of Turkey (Southern Marmara, Thrace, Middle Anatolia, Aegea, Black Sea, South East Anatolia). Selling 1 million 310 thousand tons of feed in 2019, Matli Food Group is aiming to produce 1 million 750 thousand tons of feed in 2021 and keep the title of "Turkey's feeder".
We're intended to raise the number of our factories to 10 with our factory investments in Diyarbakır in 2022 and in Nigde in 2023.